If you're like me, you've purchased a few DIY tools. Some are purchased out of basic need and others are purchased to make common tasks easier. With this post, I want to focus on the items you've purchased that you couldn't live without. These would be the "hits" rather than the "misses".
Hakko 936 Sondering Station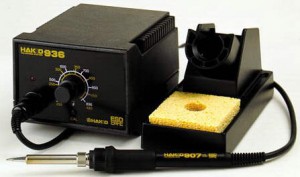 A good friend
This unit is popular with hobbyists for good reason. It has a wide adjustable temperature range, a wide variety of solder tips, is well built and reasonably priced. At about $80 USD it's a great that will serve you well for years. It heats almost instantly and the soldering iron is easy and comfortable to hold. The 936 has been recently discontinued and replaced with the FX-888. I have not used the FX-888, but hopefully it's as good as its predecessor.
Hakko 808 Desoldering Tool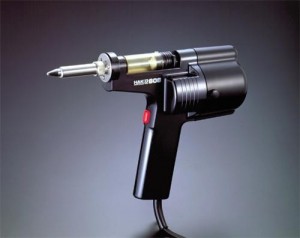 It sucks... in a good way
Another fine Hakko product, I swear I don't own stock. There are many inexpensive desoldering tools on the market including copper braids and manual pumps. These work ok if you need to remove a single component from time to time. However, if you need to remove many components or a multi-pin component like a Grayhill switch, the Hakko 808 is the way to go. At about $200 USD it's really well priced entry-level desoldering tool that will pay for itself over time.
Rigol DS1052E Digital Oscilloscope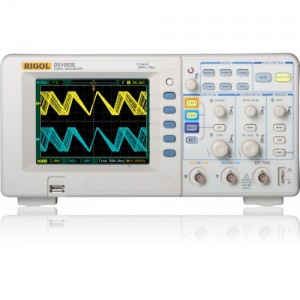 saw wave fun
The best oscilloscope is a free one. If you can get an old CRT two-channel analog scope for free, grab it! If you're going to buy one, you have two choices; refinance your home and get a well known scope, or get something from the overseas scope market. Since I'm not using a scope every day, I went with an overseas manufacture. There are many, but for my money, the $350 USD Rigol DS1052E offers a lot of features and quality for the price. One of the nicest features of the newer digital scopes, is they will display amplitude and frequency on screen. No counting squares and multiplying!
Fluke Digital Multimeter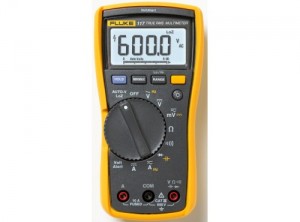 Fluke 117 DMM
Unlike the scope, you WILL use this every day, so don't go cheap. A nice Fluke DMM will be your best friend for years to come and will offer many features you will use. One of the most important specifications of a Fluke meter is their ability to accurately display amplitude of AC signals from 5Hz to 50 KHz which covers the entire audio band. Many cheaper scopes may only be rated up to 500Hz or less. Fluke offers a wide variety of DMM's like the 117 and 177. Figure out what features you need and prepare to spend at least $175 USD. You won't regret it.
Power Supply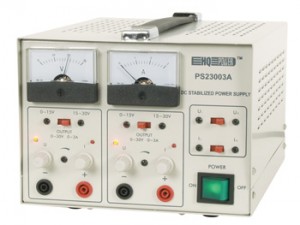 PS23003AU Bench Power Supply
Everyone should have a decent bench-top power supply. You'll want one with two separate channels so you can create a +/- supply. Make sure the supply has a high enough voltage/current supply for your needs.
Nut Driver Set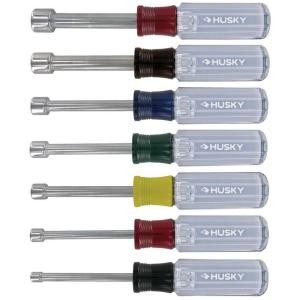 Kinky
Don't get too excited, these are not as fun as they sound. They are however an overlooked tool that will make installing panel-mount potentiometers a lot easier and help you avoid damaging nice looking front panels. You'll want to make sure you purchase a set that covers the range a shaft nuts and has deep channels to accept the pot shaft. I picked up a 7 piece 3/16″ – 1/2″ set at the local home improvement center for $15 USD. They also carry a similar metric set.
What do you have that you couldn't live without?